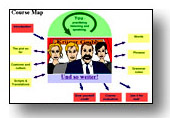 Don't panic!
is always available...
...an introduction and course map give direct access to all of the learning resources and there is advice on how to give yourself credit and use it for real.
You learn through
for listening and speaking...
..each task is linked to the story. Use the planners , and step-by-step briefs, resources and debriefs to help you get organised.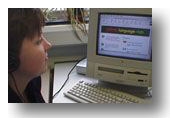 Go to the first task...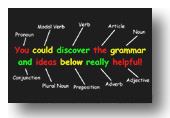 How does the work?...
...find out with the extensive cross reference material including scripts, a phrase book, grammar terms & grammar notes, and a glossary of words. To help put it all in context there are notes on customs and culture and a pronunciation guide.